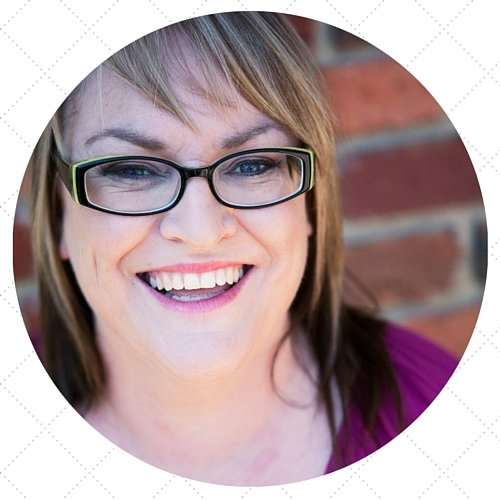 MEET SUE
Hi, I'm Sue Ryan and ever since I can remember I have loved organising a space, so in 2013 I started my own business Organised By Sue.
While decluttering and organising is fun for me, it's not for everyone.  My clients often tell me they don't know where to start and feel overwhelmed, anxious, depressed and frustrated that they can't manage on their own.  Once they work with me, they realise that I don't judge, that I am calm, friendly and I make decluttering and organising fun.  I even get a bit silly and celebrate with them by doing a happy dance in the newly cleared space.
What I love most about my work is the people that I get to meet and assist.  All my clients are gorgeous human beings that have had the courage to reach out and ask for help, so it's a pleasure and a privilege that they choose to work with me. I focus on keeping organising strategies simple and functional so they can be easily maintained.  
As part of my service I take away any items that can be donated or recycled and local community groups benefit directly from these donations that they can use within their organisations.  I take care of this for you with the least impact on the environment in mind.
As a Certified Professional Organiser in Chronic Disorganization®, CPO-CD®, I am highly skilled and experienced and I specialise in working in extreme clutter and hoarding situations.  I am also proud to say that I am one of only 2 professional organisers in Australia with this high level of training so you are in good hands.
If chaos and clutter is getting you down and you are ready to lighten your load, then contact me today.
Qualifications
Certified Professional Organiser in Chronic Disorganization® CPO-CD® – September 2019 – Institute for Challenging Disorganization (ICD)
ICD's mission is to provide education, research and strategies to benefit people who are challenged by chronic disorganization.  Chronic Disorganization is not a medical diagnosis however it indicates that being organised is a lifelong struggle and requires assistance from professionals who are aware of how their specific organising challenges can be managed.  For more information on Challenging Disorganization go to the Institute for Challenging Disorganization website.
ADD Specialist – September 2017 – Institute for Challenging Disorganization (ICD)

Ageing Specialist – August 2015 – Institute for Challenging Disorganization (ICD)
Hoarding Specialist – August 2015 – Institute for Challenging Disorganization (ICD)
Chronic Disorganization Specialist – August 2014 – Institute for Challenging Disorganization (ICD)
Hoarding Home Solutions for Independent Service Providers – January 2018
Hoarding Home Solutions is a comprehensive online training program developed to bridge the gap between hoarding research and practical application with clients.  Graduates of Hoarding Home Solutions have gained the knowledge, skills and practical strategies to bring about change in a hoarded home with confidence and compassion.  For more information on this Australian developed training program go to Hoarding Home Solutions
Proud Member of;
ICD – Institute for Challenging Disorganization
ICD – Regional Ambassador for Australia